A mobile revolution in rapid skill development.
SkillFitness helps people rapidly develop new skills by engaging them in the way they want to learn – and learn best: Through video, through social sharing and feedback, and on their mobile devices.
Decrease time to productivity. Speed onboarding. Engage your team. Here are the secrets to successful team transformation using SkillFitness.
Watch our one-minute video tour and see why SkillFitness is a better way to train!
Engage, empower and mobilize your team. Anytime, anywhere, on almost any mobile device.
WATCH
Watch bite-sized video learning nuggets. Absorb best practices, key messages and specialized skills from in-house experts.
PRACTICE
Practice and hone skills by capturing self videos on Apple or Android smartphones or tablets.
ENGAGE
Share practice videos with peers or managers to get feedback and support to improve performance.
PROVE
Validate compliance while tracking mastery and confidence development through real-time reporting.
Trusted by Sales, Marketing and Service teams at...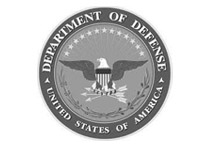 No long-term contracts. No hidden costs. No reason not to get started today!
About Microcoaching with SkillFitness.
Leverage the power of micro-coaching: Small, bite-sized learning chunks. Practiced until mastered. Shared for feedback and coaching from peers and managers. It fits coaching into any busy schedule. Perfect for Millennials or anyone looking for a more effective way to learn.

Speed Onboarding
Develop new skills needed for success. Share best practices. Practice and master processes and procedures. Reduce ramp up and time to productivity.
Improve Training ROI
Cut cost and time to onboard, cross-train and upskill. Eliminate travel expense and time out of the field.
Deploy Quickly & Easily
Mobilize teams within days, not weeks or months, with the infrastructure you already have in place. Plus SkillFitness makes creating and sharing content easy.
Schedule your personal, one-on-one, online demo today!